Art
Art at Listerdale
'Art is a place for children to learn to trust their ideas, themselves and to explore what is possible.' MaryAnn F. Kohl, Creative Arts Educator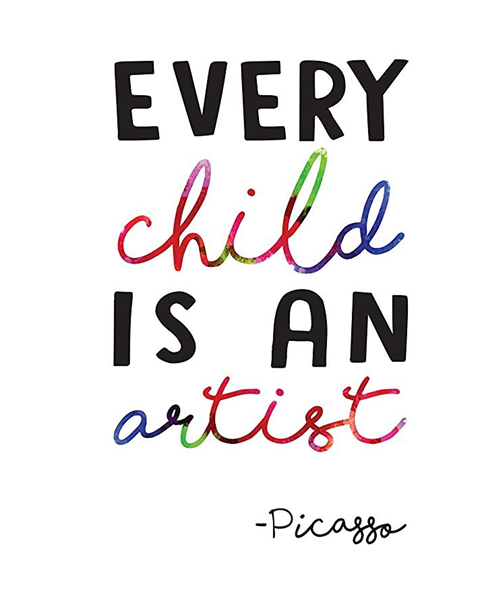 At Listerdale Junior Academy, the aim for our Art curriculum is to develop creativity, set challenges, engage and inspire all children and equip them with the knowledge and skills to experiment, invent and create their own works of art. We recognise that art is one of the highest forms of human creativity and it is therefore imperative that children are provided with the expertise to record their ideas and expand their imaginations. We want to ensure that Art is embedded in our whole school curriculum and that opportunities for enhancing learning by using art are always taken. We also want to nurture children's confidence in creating art, so art lessons can be a genuine place for self-exploration and freedom of expression.
The curriculum has appropriate subject knowledge, skills and understanding, to explore and investigate, create and evaluate work, which will enable children to reach and exceed their potential. Children are able to experiment with a range of resources and materials and are encouraged to learn a wide breadth of techniques, which they can then use to create formal elements of art and enhance their learning opportunities in the wider curriculum. Alongside the teaching of essential skills, children will also be taught Art in a way which ensures an understanding of important artists throughout time by following this sequence of learning: Research and enquiry, Discuss and critique, Skills development, Create and make, Evaluate. Because the children will have access to key knowledge, language and meanings, they will be able to apply this to their work in Art and across the wider curriculum. Children will be exposed to different art styles by artists from various cultures, genres and races, to provide students with the knowledge and cultural capitol they need to succeed. In addition, pupils will have opportunities to be reflective learners by evaluating their own work and responding their own peers and artists' work. They should be using key art terms and vocabulary to do this (e.g. colour, contrast, pattern, texture, line, shape, form and space).
Our Aims:
- For children to know about famous artists, designers, craft makers and architects.
- To experiment, invent and create
- Think critically and creatively
- Be able to express themselves
- Have a cultural understanding
- Know the various disciplines of art
- Become confident in future professionals and add success to our culture and economy
- Produce creative work, explore ideas and record experiences
-Generate and develop their own ideas in a variety of ways
Assessment
Summative assessments take place throughout the year and teachers record the progress and attainment against the curriculum expectations. Teachers use this information to inform future lessons; ensuring children are supported and challenged appropriately. Further information is gathered through pupil questionnaires; highlighting strengths and achievements and any improvements, knowledge and skills that still need to be embedded.